A B C D E F G H I J K L M N O P Q R S T U V W X Y Z All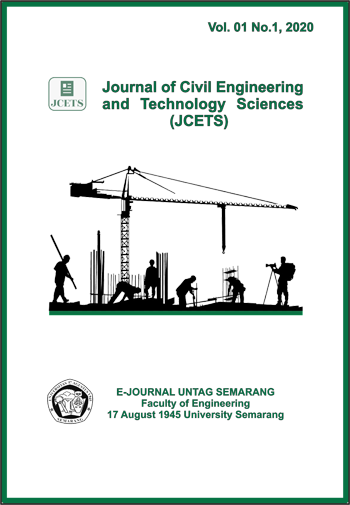 Journal of Civil Engineering and Technology Sciences
Journal of Civil Engineering and Technology Sciences welcomes full
research articles in the area of Engineering Sciences
from the following subject areas:
Civil Engineering, Electrical Engineering, Engineering Physics, Environmental Engineering, Industrial Engineering, Information Engineering, Mechanical Engineering , Materials Science and Engineering, Manufacturing Processes, and other application of physical, biological, chemical and mathematical sciences in engineering.
Authors are invited to submit articles that have not been published
previously and are not under consideration elsewhere.
View Journal | Current Issue | Register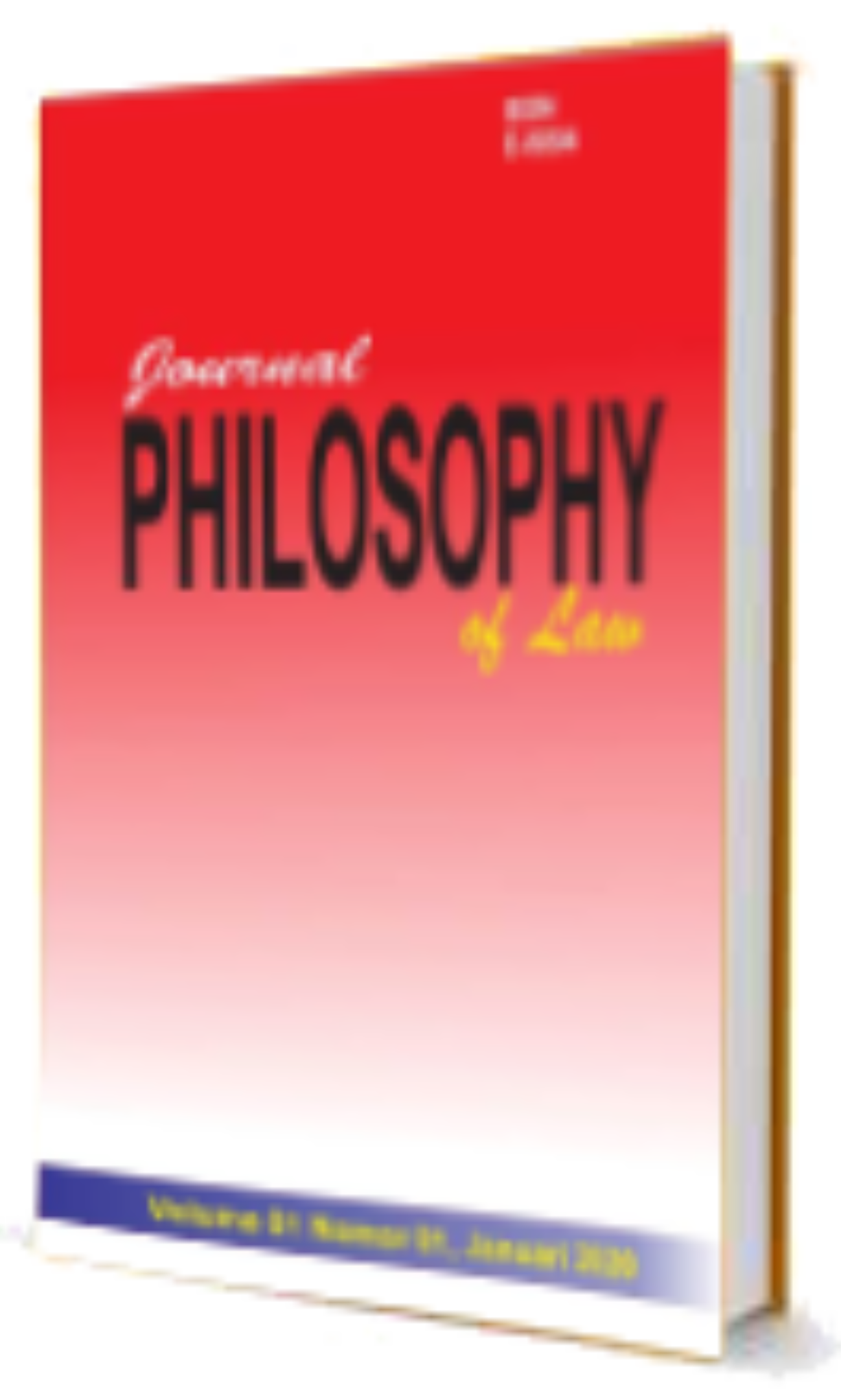 Journal Philosophy of Law
---
Journal of Philosophy of Law (JPL) is published by the Law Study Program, Doctoral Program, Faculty of Law, University of 17 August 1945, Semarang. JPL is an e-journal as a publication media for academics, researchers, and practitioners in publishing scientific articles in contemporary legal issues.
The scope of this journal includes the study ofHealth Law, Economic and Business Law, Criminal, Civil, State Administration, International Law, Human Rights, Customary Law, and Environmental Law.
Journal of Philosophy of Law is published regularly online in January and July.
View Journal | Current Issue | Register
Jurnal Ilmiah Dunia Hukum
Jurnal Ilmiah Dunia Hukum (JIDH) diterbitkan oleh Program Studi Hukum Program Doktor Fakultas Hukum Universitas 17 Agustus 1945 Semarang. JIDH merupakan e-jurnal sebagai media publikasi bagi akademisi, peneliti, dan praktisi dalam menerbitkan artikel ilmiah di bidang isue hukum kontemporer.
Ruang Lingkup jurnal ini meliputi kajian Hukum Kesehatan, Hukum Ekonomi dan Bisnis, Pidana, Perdata, Tata Negara, Administrasi Negara, Hukum Internasional, Hak Asasi Manusia, Hukum Adat, dan Hukum Lingkungan.
View Journal | Current Issue | Register
Jurnal Ilmiah Hukum Dan Dinamika Masyarakat
The journal which titled Jurnal Ilmiah Hukum dan Dinamika Masyarakat is a peer-reviewed journal which aims to publish new work of the highest calibre across the full range of legal scholarship, which includes but not limited to works in the law and history, legal philosophy, sociology of law, Socio-legal studies, International Law, Environmental Law, Criminal Law, Private Law, Islamic Law, Agrarian Law, Administrative Law, Criminal Procedural Law, Commercial Law, Constitutional Law, Human Rights Law, Civil Procedural Law and Adat Law. All papers submitted to this journal should be written in Indonesia or English. Principaly, the journal's editorial policy is to favour contributions which will be of interest to a wide cross-section of its readership - contributions which, if specialised, nevertheless serve to bring out matters of broader interest or importance within their specialisation. However, articles which are not included in the area of law and social sciences are not covered and out of the scope of this journal. JURNAL ILMIAH HUKUM DAN DINAMIKA MASYARAKAT (JHDM) is scheduled for publication in April and October (2 issue a year).
View Journal | Current Issue | Register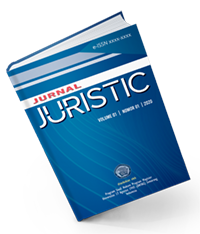 Jurnal JURISTIC
View Journal | Current Issue | Register
JURNAL MEDIA ADMINISTRASI
View Journal | Current Issue | Register
Jurnal Perpus
Web ini berisi kumpulan hasil karya ilmiah para dosen dan mahasiswa UNTAG Semarang.
View Journal | Current Issue | Register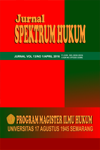 JURNAL SPEKTRUM HUKUM
Jurnal SPEKTRUM HUKUM, merupakan jurnal peer review yang di terbitkan oleh Program Magister Ilmu Hukum Untag semarang, Jurnal SPEKTRUM HUKUM diterbitkan dua kali dalam setahun pada bulan April, dan Oktober. Jurnal ini memberikan akses terbuka langsung ke isinya dengan prinsip bahwa membuat penelitian tersedia secara bebas untuk publik mendukung pertukaran pengetahuan global yang lebih besar dalam lingkup bidang hukum.Jurnal ini bertujuan untuk menyediakan tempat bagi akademisi, peneliti, dan praktisi untuk menerbitkan artikel penelitian asli atau artikel ulasan. Ruang lingkup artikel yang diterbitkan dalam jurnal ini berkaitan dengan berbagai topik di bidang Hukum Pidana, Hukum Perdata bisnis, Hukum politik pemerintahan, Hukum Kesehatan, serta bidang kajian hukum secara luas.
Journal title
Jurnal SPEKTRUM HUKUM

Subject

ILMU HUKUM

Language

Indonesia

ISSN

2355-1550

 (online),1858-0246 (print)
Frequency
2 issues per year
DOI
10.35973/Spektrum hukum

Acreditation
Sinta 4 (SK NOMOR 28/E/KPT/2019 )
Editor-in-chief
Wijaya

Publisher

Program Studi Hukum Program Magiter 



email

spektrumhukum@untagsmg.ac.id 


View Journal | Current Issue | Register
Jurnal Teknik Kimia
View Journal | Current Issue | Register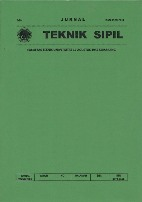 Jurnal Teknik Sipil
Jurnal Teknik Sipil adalah jurnal yang diterbitkan oleh Program Studi Teknik Sipil Fakultas Teknik UNTAG Semarang.
Jurnal ini diterbitkan setahun sekali pada bulan Desember setiap tahunnya.
View Journal | Current Issue | Register
1 - 10 of 10 Items